Designed for food safety
The safety of dairy products is influenced by many factors, including raw milk quality and handling, temperature control,
processing procedures, and food handler hygiene.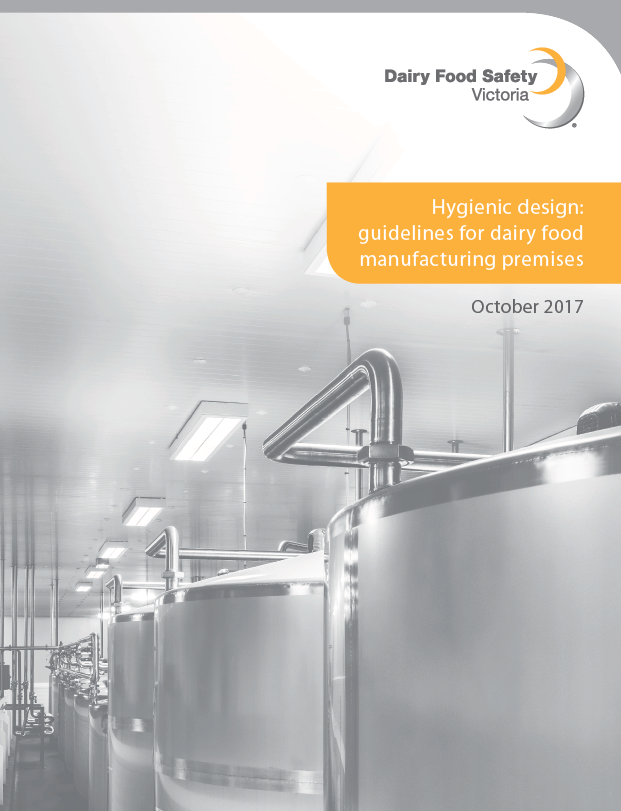 The location, design, layout and construction of food premises and the fixtures, fittings and equipment also impact on the
safety of dairy foods. Poorly designed and constructed buildings and equipment are potential sources of physical, chemical
and microbiological hazards, which may cause illness or injury to consumers.                                             

For example, bad design can result in greater susceptibility to equipment being colonised by pathogens such as Listeria monocytogenes and Salmonella spp.

The requirements regarding design of food premises are described in Standard 3.2.3 – Food Premises and Equipment of the
Australia New Zealand Food Standards Code.

To assist dairy manufacturers meet this standard, DFSV has launched the publication Hygienic design: guidelines for dairy food manufacturing premises.

The provision of practical hygienic design guidance for both premises and equipment fills an important information gap. It will assist potential
and existing dairy manufacturers to plan and develop premises that are both compliant with regulatory requirements and fit for purpose.

By addressing the hygienic design of a dairy processing facility, it is possible to minimise the risk of product contamination, support effective
cleaning and sanitation, prevent harbourage of pests, minimise microbiological niches, and promote good hygienic practices.