Food Allergy Week 2018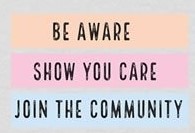 DFSV is a proud supporter of Allergy & Anaphylaxis Australia (A&AA) in promoting Food Allergy Week. The goal is to raise awareness of food allergy in an effort to promote increased understanding, and ultimately help to protect those at risk.
Check out the A&AA website.
DFSV is actively engaged in ensuring undeclared allergens are not found in manufactured dairy products. We are working with our manufacturing licensees to make sure they have allergen management programs which ensure allergens are not inadvertently or accidentally introduced into foods and not declared.
In 2016 we presented a seminar on allergen management in the dairy industry and the video presentations are available to view.

We are also focusing on the way manufacturers manage allergens through our compliance monitoring activities.
We will soon release our latest guideline document which addresses allergen management.