Strategic plan
DFSV's key objectives, strategies and performance measures were developed in consultation with key stakeholders and with consideration of current food safety and health policy environments.
They are detailed in the Strategic Plan and will underpin DFSV's activities over the five years from July 2015 to June 2020.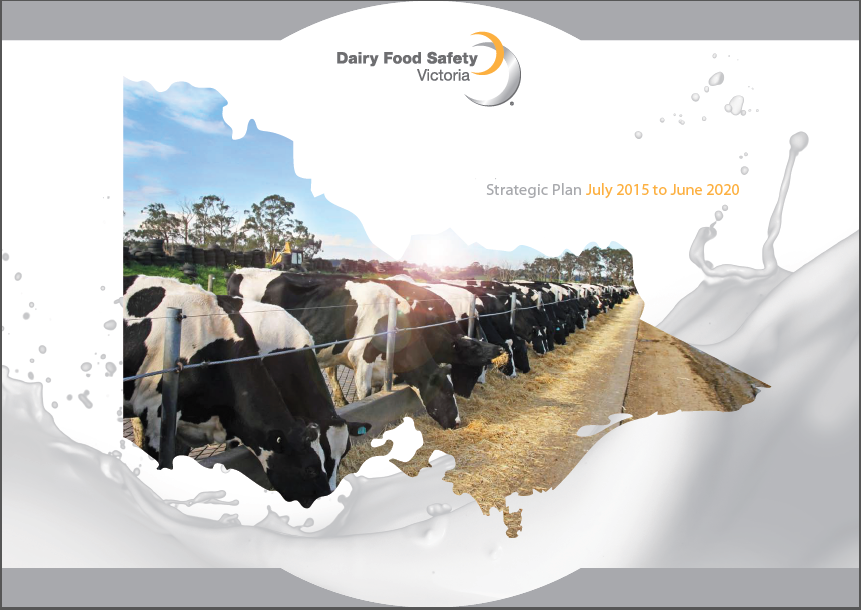 The current DFSV Board considered the 2015–2020 Strategic Plan at a     workshop on 8/9 September 2016 to ensure that it remained relevant two years after its development by the previous Board.
The Board reaffirmed the Mission, Vision and Objectives outlined in the Plan noting that the vision for Product safety and integrity locally and globally for Victoria's dairy industry should be understood to give primacy to consumer protection as the driver for DFSV's regulatory oversight of the Victorian dairy industry.
In accordance with the Financial Management Act 1994 DFSV's annual report is tabled in the Victorian Parliament each year by the Minister for Agriculture. It reports performance against the strategic objectives outlined in the Strategic Plan.