CoOL labelling looms
From 1 July 2018, updated country of origin labelling (CoOL) requirements for food sold in Australia will become mandatory. This follows
a two-year transitional period to allow current stock-in-trade to see out its shelf life.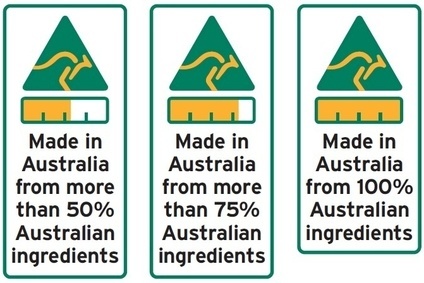 The new Country of Origin Food Labelling Information Standard 2016 was introduced under Australian Consumer Law, and will be overseen by the Australian Competition and Consumer Commission (ACCC).

The standard covers the labelling of food that is grown, produced, or made in Australia, and provides a range of labelling options including the kangaroo logo, a graduated bar chart indicating the percentage of Australian ingredients, and a section of explanatory text.

Dairy manufacturers are responsible for determining the type of origin claim they make and must ensure there is a reasonable basis for any claims made. This is important where you are using imported ingredients.

The ACCC website contains comprehensive information for businesses on country of origin labelling, including a
Country of origin labelling and the dairy industry fact sheet.

The Department of Industry, Innovation and Science website also provides important information, including a CoOL online tool
to determine if you need a label, and if so, will then find, customise and download the appropriate label for your food products.