Careers at DFSV
Our Mission
At DFSV our mission is to lead and deliver a regulatory assurance system for safe dairy food.
Our Values
Our values come straight from the team. We Collaborate, show Openness and Respect, we are Responsible and Accountable.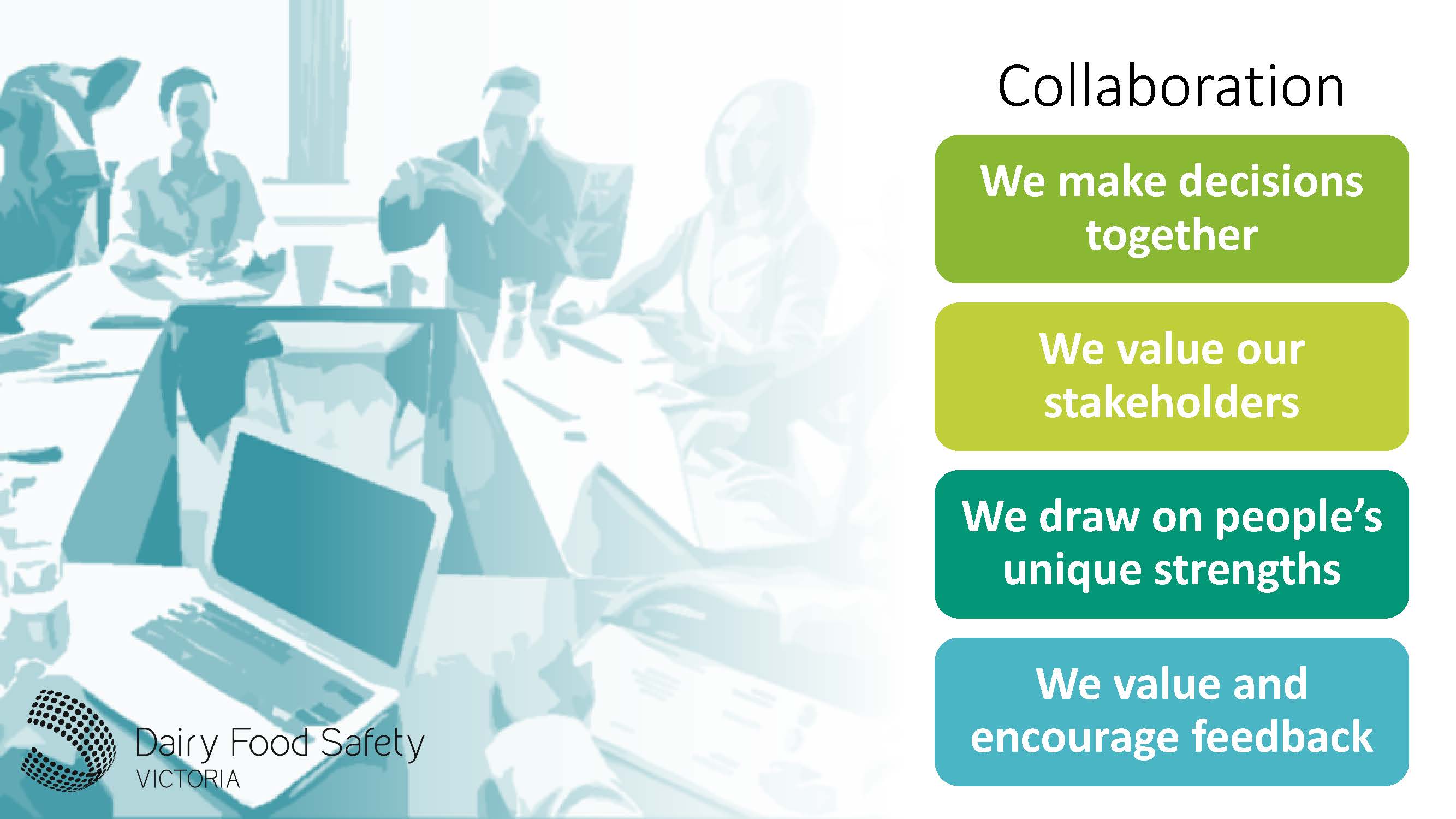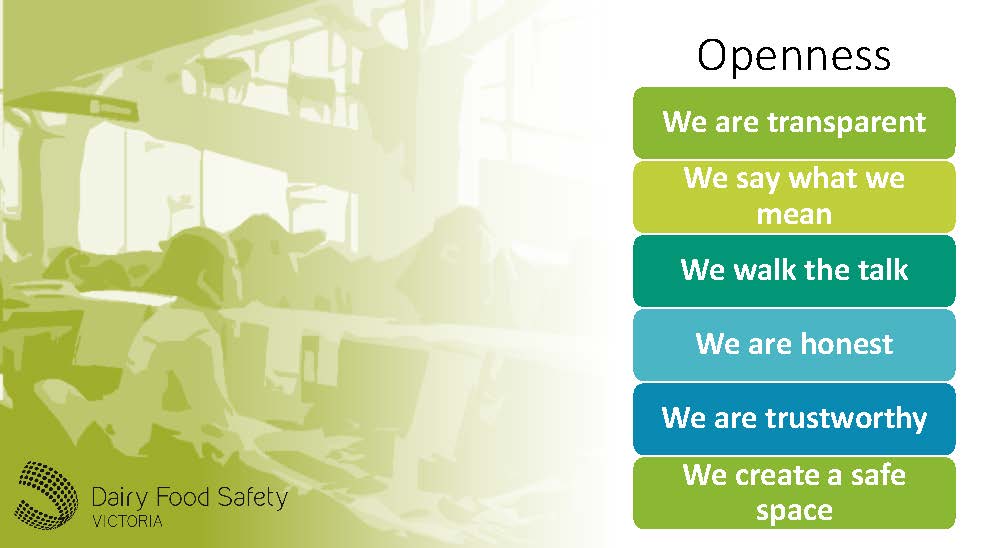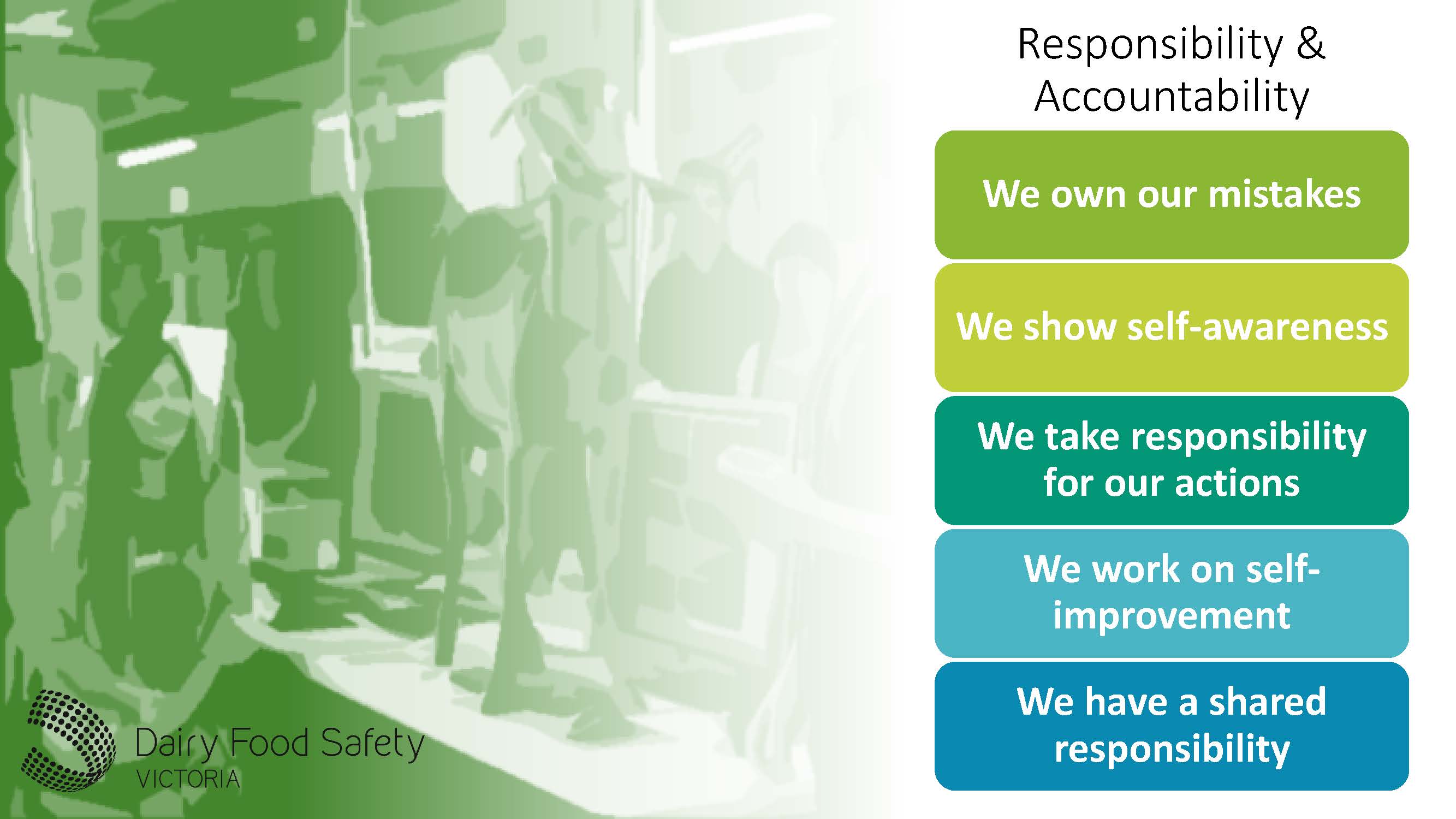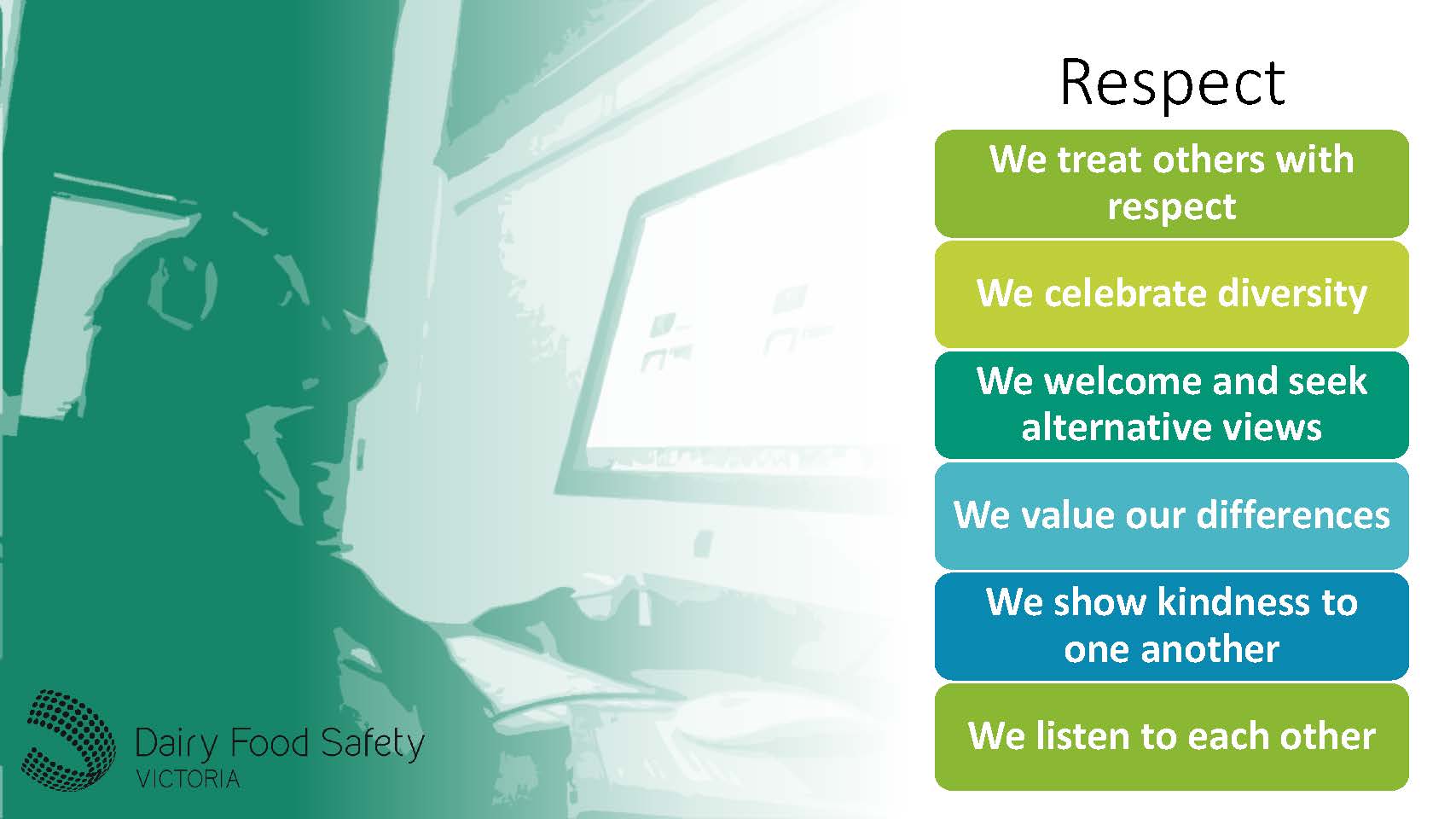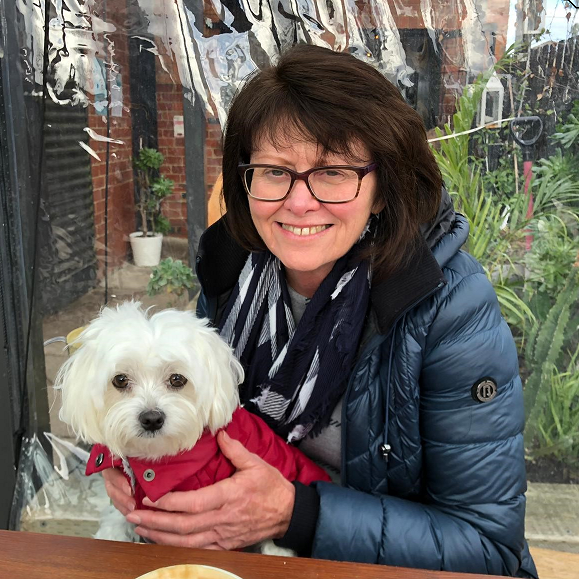 Amanda Hill, CEO
"What's most important in being in the CEO's role is to foster a culture of teamwork and ownership - having trust in my staff, not micro-managing and supporting their development."
"My biggest obsession is my maltese terrier, Toby – he is the best coffee companion!"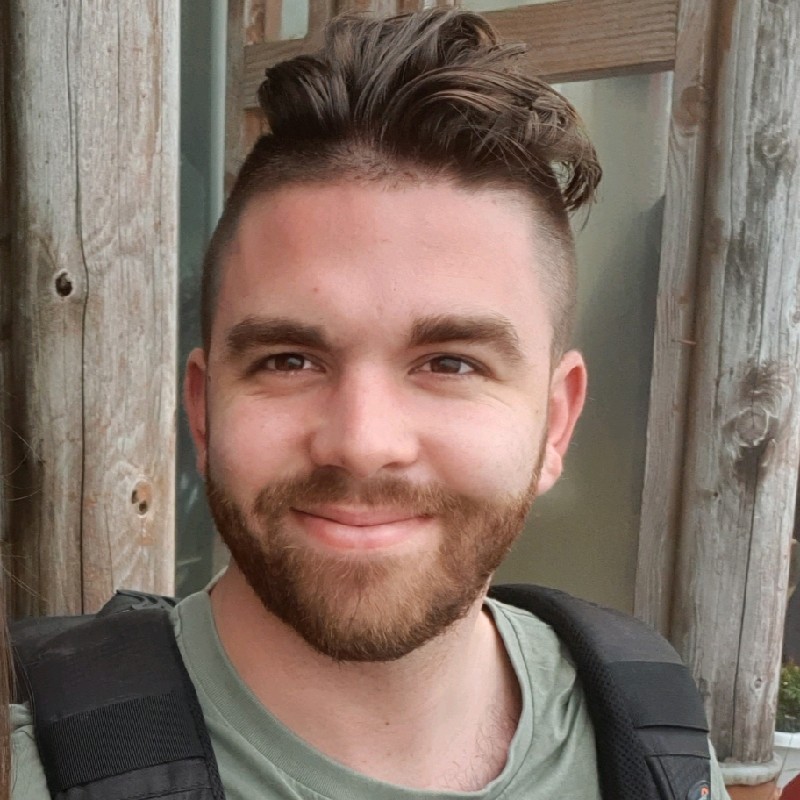 Ben Spencer, Business Performance Analyst
"The best thing about my role as Business Performance Analyst is that I get to be involved in continuous improvement for our organization".
"My favourite movie is Apollo 13. It's a great story about what humanity can accomplish even against all odds."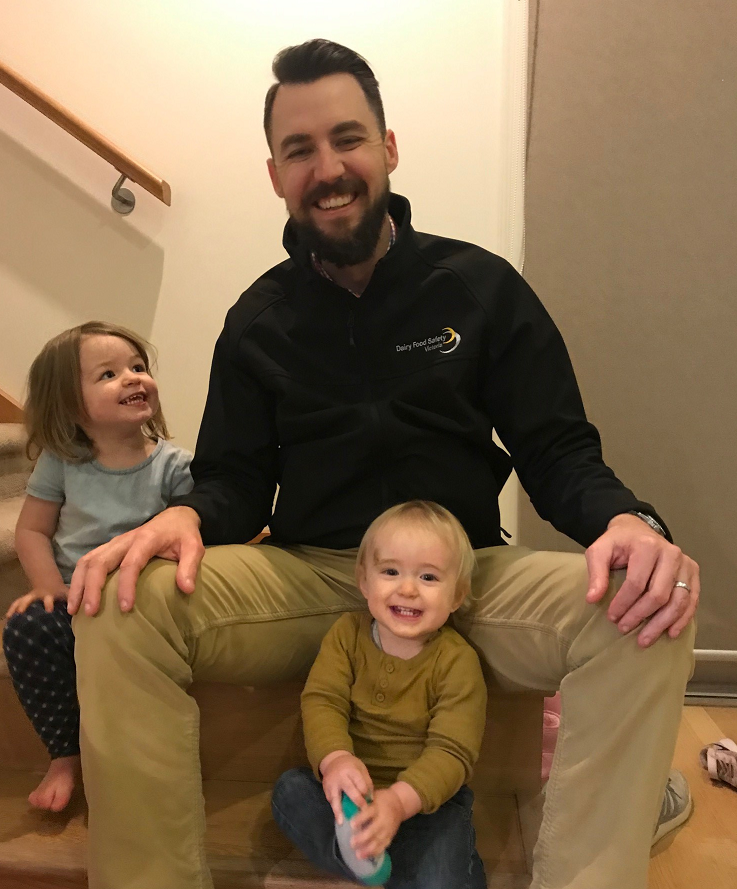 Andrew Wilson, General Manager Compliance, Enforcement and Technical Services
"Being a People Leader at DFSV means empowering our people to confidently and competently support the Victorian dairy industry in an open, honest and transparent environment."
"My favourite weekend pass times usually have something to do with family adventures, disconnecting from technology, riding mountain bikes and playing (awful) golf."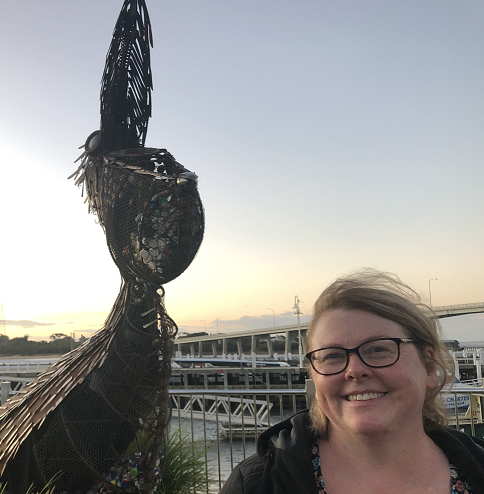 Katrina Chatterton, Scientist
"Being a Scientist at DFSV means learning something new every day - visiting licensees to provide technical support, researching issues that affect our industry, writing guidance documents to help our stakeholders and being a part of the Dairy RegTech program."
"Weekends are for coffee, cooking and catching up with family."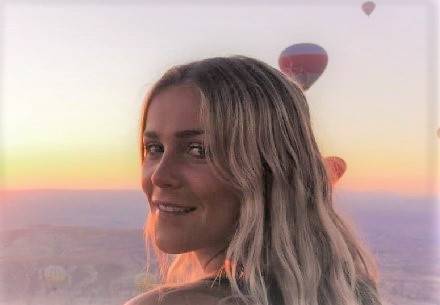 Michelle Nicolson, Food Safety Manager
"What's great about being a Food Safety Manager is that I get to travel all over the state, meet new people and learn new things all the time. It's great to work as part of a fantastic DFSV team that is so supportive and makes work so enjoyable!"
"This is a photo of me in a hot air balloon at sunrise over Cappadocia in Turkey, one of my favourite trips!"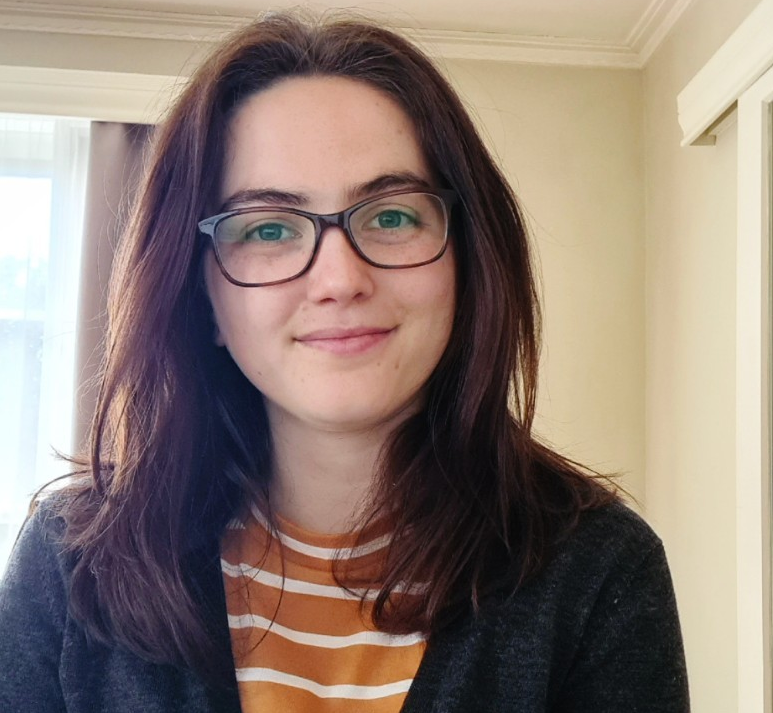 Lauren Salvestro, Project Manager Dairy RegTech
"Working across Victoria in the Dairy Industry is an exciting way to work directly with people on DFSV's Dairy RegTech program."
"My most favourite things in the world are my two fluffy white dogs Scout and Winter."
On top of providing competitive salary for all positions, if you join DFSV you will enjoy ….
Workplace flexibility including hours and access to working from home
Option to purchase additional annual leave
Access to up to 15 days personal leave per annum
12 weeks paid parental leave for primary caregivers
3 months long service leave after 10 years' service
Access to ongoing professional development programs aligned to job and business needs
Employee recognition program
Employee and DFSV led wellbeing programs and benefits
Xmas, birthday and mid-year celebrations
Out of hours Social programs
Easy access to Camberwell Station
"I have variety and flexibility"
"My input, opinions and thoughts are valued. Supportive but not overbearing management. Inspiring leadership."
"I have the opportunity to make a valuable contribution to the industry"
"Variety of work, opportunities for movement and to work with knowledgeable people."
"Stimulating, challenging work"
"Good team and friendships with the people I work with"
There are no current vacancies at DFSV.